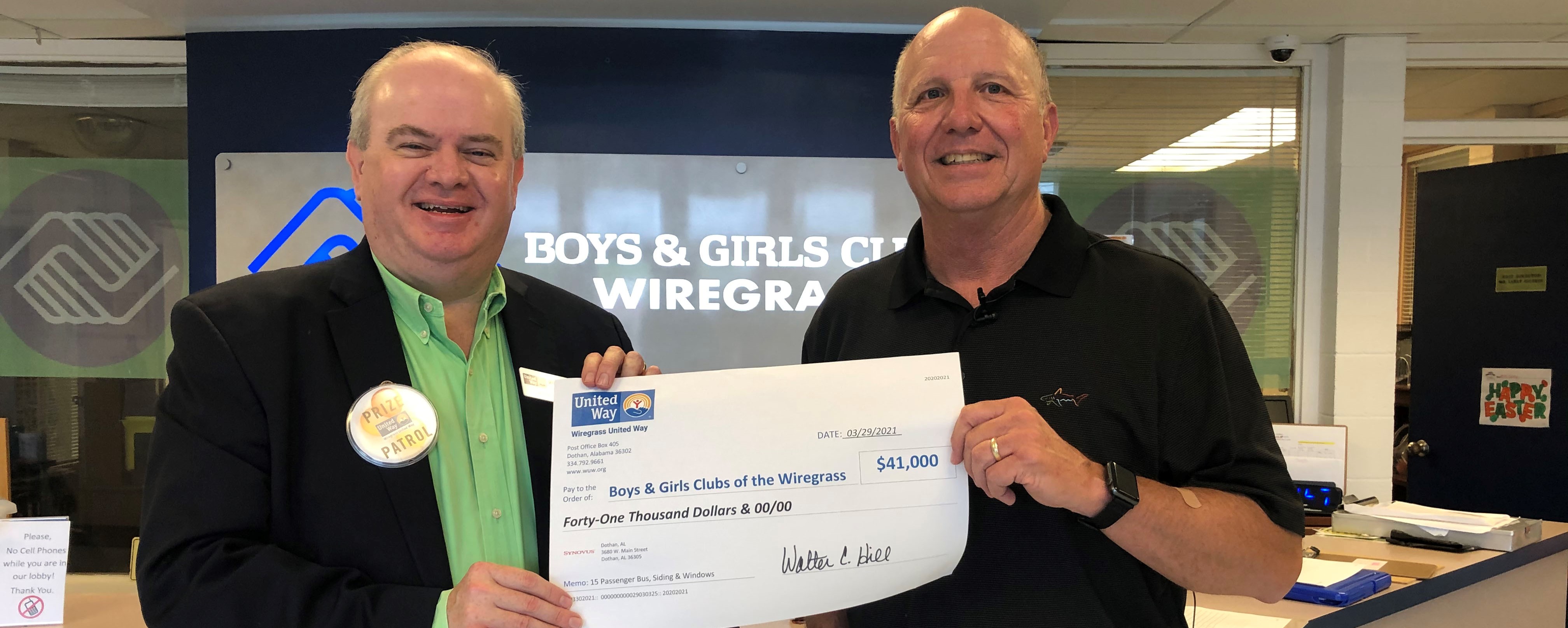 Each year, the Wiregrass Foundation has made a Challenge Grant pledge to the Wiregrass United Way--if we reached our yearly fundraising goal, they will award the WUW with an additional $400,000 to give to our agencies. The Wiregrass Foundation Challenge Grant money is used by our agencies to fund capital improvement items & projects such as building renovations, facility maintenance equipment, technology upgrades, furniture and linens for shelters, food service equipment, telephone systems, handicap accessible doors, medical equipment, etc. This grant money does not replace the monthly allocations our agencies receive on a monthly basis thanks to the generosity of our donors - this is in a sense, "bonus money" they can use to make improvements at their respective agencies. Agencies submit a list of "wish list" projects each year and the Funds Distribution Committees made up of volunteers from each of the six WUW counties visit with each one of our agencies and decide which projects to recommend to the Wiregrass Foundation Board of Directors for final funding approval.
Special thanks to our campaign chairs, boards, loaned executives, agencies, campaign coordinators and everyone else who played a role in securing this grant for our community.
To see the 2022 Wiregrass Foundation Challenge Grant recipients, click here!